The Play That Goes Wrong
January 28, 2022

-

February 13, 2022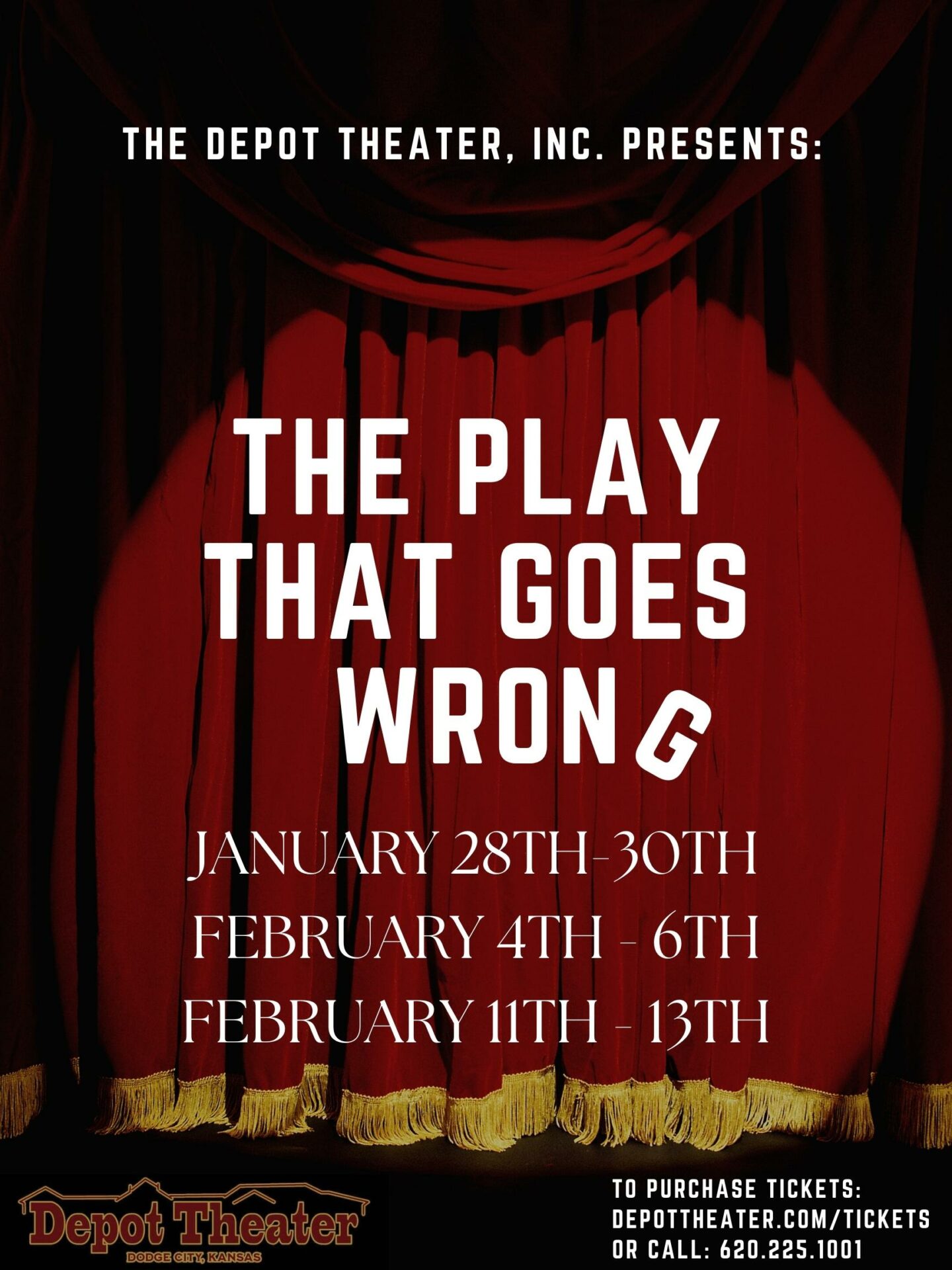 The Play That Goes Wrong begins before the curtain has even been raised, as the audience are present while the Cornley Polytechnic Drama Society prepare to stage their new production – the 1920s murder mystery 'Murder at Haversham Manor'. However the set is not yet complete and there is no time to finish it off…..the show must go on!
With a murder (and a moving corpse) established from the beginning, the murder mystery gets into full flow. However, the props start to disappear, actors go missing and the set begins to collapse around, and often on, the cast. Mayhem ensues, the acting gets worse, and the set becomes increasingly dangerous, but the company struggle on regardless. The question is whether any of the cast and crew will remain standing, or conscious, by the final curtain?!
January 28 – February 13, 2022
CREW: Director – Jon Montgomery, Stage Manager – Miranda Villanueva, Costumer Design – Gayla Rodenbur, Set Construction – Ryan harris, Steven Kalich, Matthew McCluskey, Jon Montgomery, Judd Weil, Cast and crew of The Play That Goes Wrong, Scenic Design – Steven Kalich and Jon Montgomery, Properties – Roger Brush and Clark Burgert, Light Board Operator – Roger Brush and Steven Kalich, Sound Board Operator – Miranda Villanueva, Technical Consultants – Camillah Khan, Karl Stinemetz, Kyle Tallant, Photographer – Joshua Roesener
CAST:  Robert Grove/Thomas Colleymoore – Ron Albrecht, Annite Twilloil – Mellisa Bosley Stammer, Jonathan Harris/Charles Haversham – Jose Cueto, Trevor – Allison Hall, Chris Bean/Inspector Carter – Kaylee Harris, Max Bennett/Cecil Haversham/Arthur the Gardener – Caleb Howard, Dennis Tyde/Perkins the Butler – Evan Kreger, Sandra Wilkinson/Florence Colleymoore – Nicole McCluskey
MENU: Assorted breads, breakfast quiche with bell peppers and onions, hash browns, sausage, sliced tomatoes, peach cobbler.  Catering by Great Western Dining.