A Christmas Story
December 3, 2021

-

December 19, 2021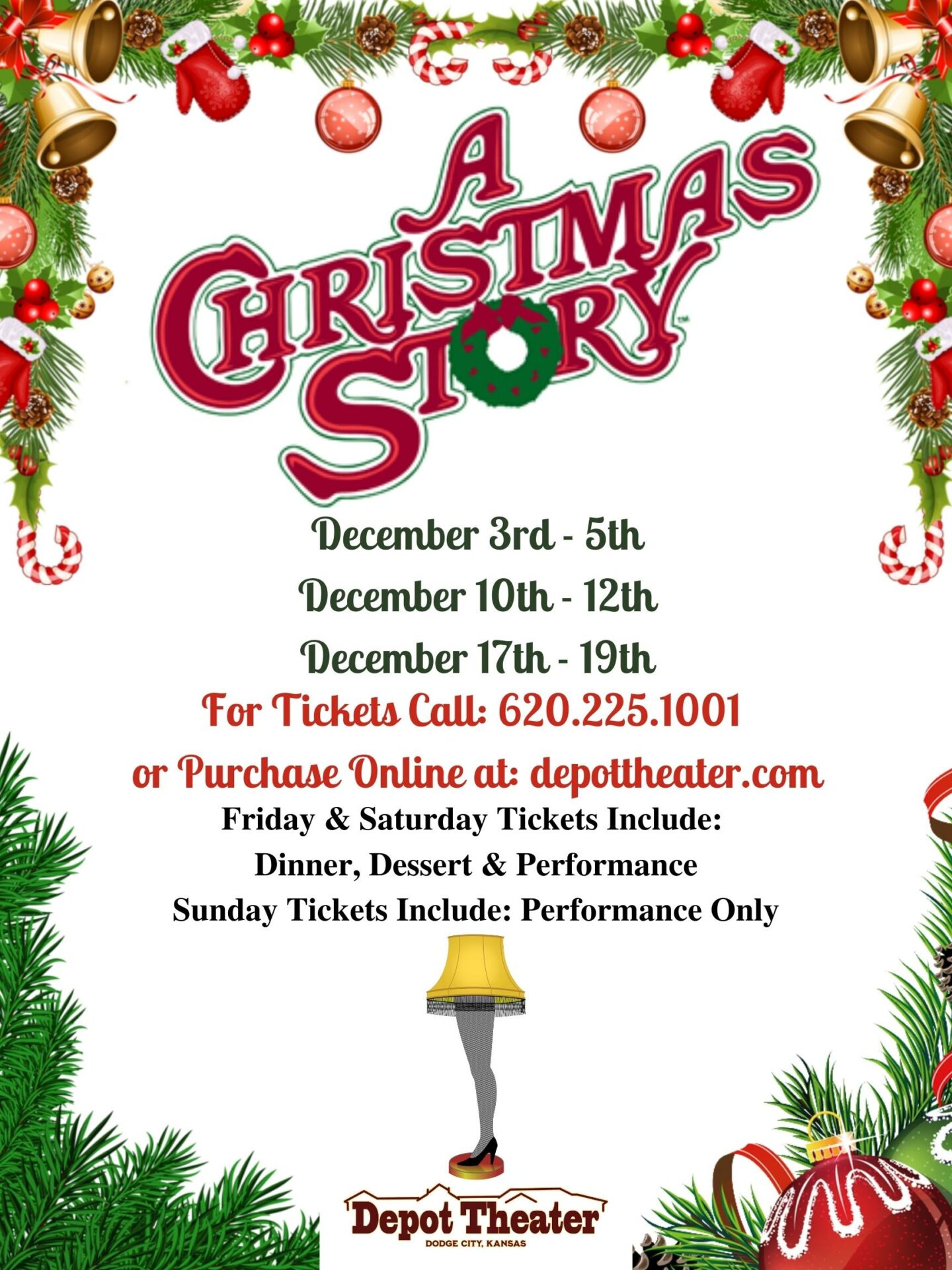 Humorist Jean Shepherd's memoir of growing up in the midwest in the 1940s follows 9-year-old Ralphie Parker in his quest to get a genuine Red Ryder BB gun under the tree for Christmas. Ralphie pleads his case before his mother, his teacher and even Santa Claus himself at Higbee's Department Store. The consistent response: "You'll shoot your eye out!" All the elements from the beloved motion picture are here, including the family's temperamental exploding furnace; Scutt Farkas, the school bully; the boys' experiment with a wet tongue on a cold lamppost; the Little Orphan Annie decoder pin; Ralphie's father winning a lamp shaped like a woman's leg in a net stocking; Ralphie's fantasy scenarios and more.
PERFORMANCE DATES: December 3 – 19, 2021
CAST: Voice of Ralph – Bryan Stammer, Ralphie Parker – Charlie Stammer, Mother – Mellisa Bosley Stammer, The Old Man – Brandon Webster, Randy Parker – Aaron Chacon, Miss Shields/Mrs. Schwartz – Megan Staats, Flick – Julienne Marquez, Schwartz – Addison Heeke, Esterh Jane Alberry – Helen Bustos, Helen Weathers/Cowboy Voice/Tree Lot Owner/Desperado/Radio Announcer – Allison Hall, Santa Claus/Delivery Man/Neighbor/Desperado – Roger Brush, Scutt Farkas/Black Burt – Clark Burgert, Higbee's Elf – Susie Bergert
CREW: Director – Jon Montgomery, Stage Manager – Jessica Humke, Costume Design – Cindy Thomson and Susie Burgert, Set Construction – Karl Stinemetz and Charles Logan, Scenie Design – Bobbie Brown, Susie Burgert, Allison hall, Gayla Kirmer, Evan Kreger, Nannette Pogue, Eve Wayman, Summer Weil, Susan Williams, Properties – Roger Brush and Susie Burgert, Leg Lamp Crate Creator – Delbert Clark, Light Board Operator – Eve Wayman and Megan Stein, Sound Board Operator – Camillah Khan and Evan Kreger, Technical Consultant – Kyle Tallent, Photographer – Joshua Roesener
MENU: Apple almond brie en croute, seared turkey with gravy, roasted broccoli and cauliflower, mac and cheese souffle, homemade croissant, apple and dried cherry galette.  Catering provided by Chef Jeremy Mercado of Eclectic Bistro.