The Legend of Sleepy Hollow
October 22, 2021

-

October 31, 2021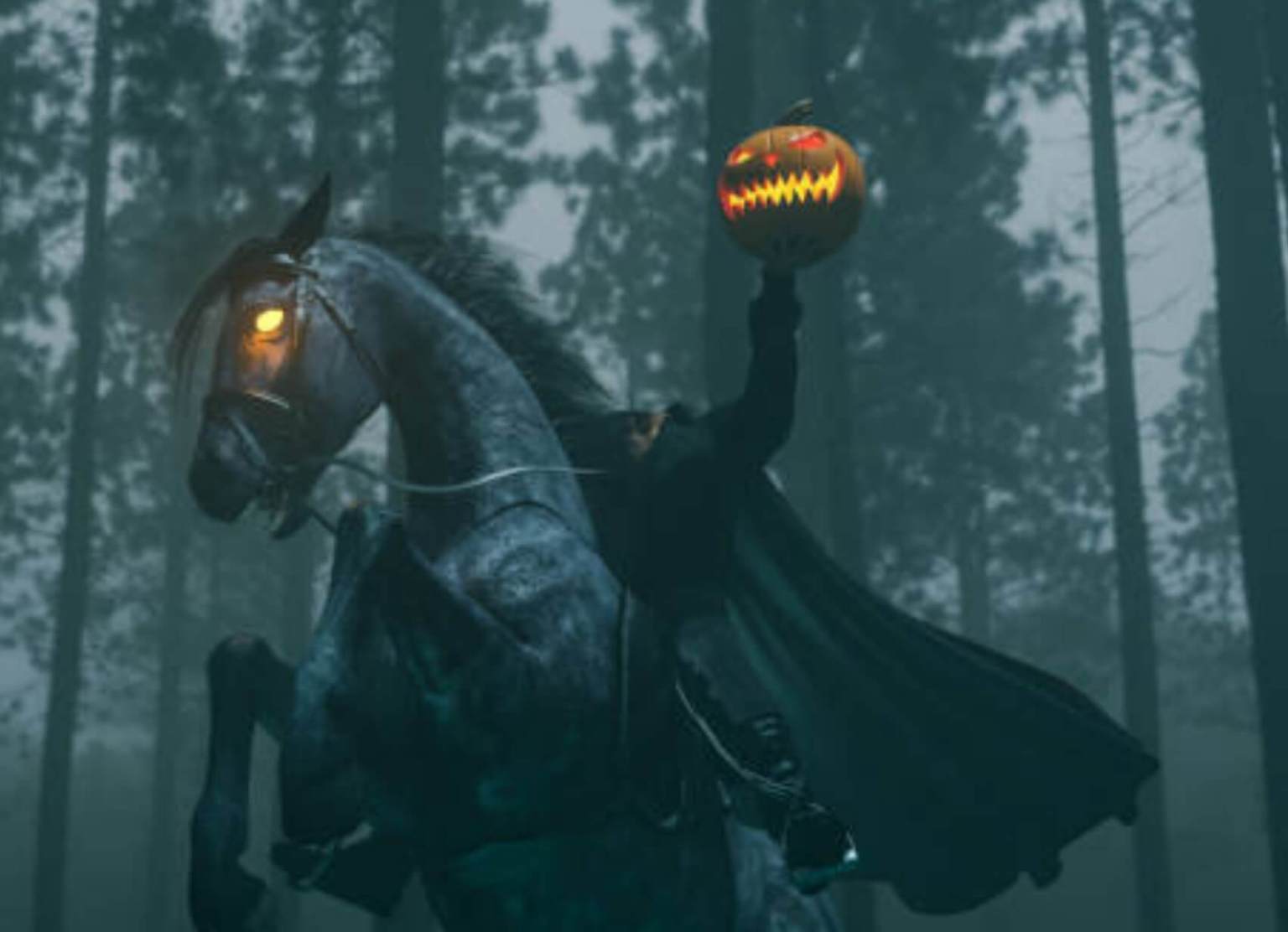 After nearly 18 months off stage, we are ready to relight The Dodge City Depot Theater Stage!
America's first great ghost story, Washington Irving's The Legend of Sleepy Hollow follows the quirky and superstitious antics of schoolmaster Ichabod Crane, who is haunted by the dreaded Headless Horseman. This imaginative adaptation stays true to the world that Irving creates in this American gothic tale, but adds a lyrical quality that further enhances the humor, the magic, and the terror.
PERFORMANCE DATES: October 22 – 31, 2021
CREW: Director – Jon Montgomery, Assistant Director/Stage Manager: Dale Kesterson, Costume Design – Dee Dee Miller, Seamstress – Dee Splitler, Set Construction – Karl Stinemetz and Charles Logan, Light Board Operator – Zaida Garcia, Sound Board Operator – Camillah Khan, Scenic Painting – Sherry Brown, Roger Brush, Ebe Dizmang, Gabriel Dizmang, Zaida Garcia, Kayla Kirmer, Eve Wayman, Properties – Melissa Bosley Stammer, Roger Brush, Susie Burgert, Technical Consultant – Kyle Tallent, Photographer – Joshua Roesener
CAST: Ichabod Crane – Jose Cueto, Katrina Van Tassel – Nicole McCluskey, Brom Bones – Zane Hager, Dame Marta Van Tassel – Gayla Kirmer, Baltus Van Tassel – Kyle Hager, Dame Hilda Van Ripper – Darlene Clifton Smith, Hans Van Ripper – Ron Albrecht, Peter Vedder – Eve Wayman, Grandmother – Sherry Brown, Gretchen Van Ripper – Allison Hall, Margaret Van Ripper – Bonnie Castelli, Nicholas – Giancarlo Castelli, Christian – Clark Burgert, Beatrice, Addison Heeke
MENU: Field green salad with apples and walnuts topped with poppyseed dressing, cranberry and apple glazed pork tenderloin, green beans with slivered almonds, german-style bread dressing, dinner roll, pumpkin pie with whipped topping.  Catering by Great Western Dining.