Spring Break Kids Show and Camp
March 14 @ 8:00 am

-

March 18 @ 12:00 pm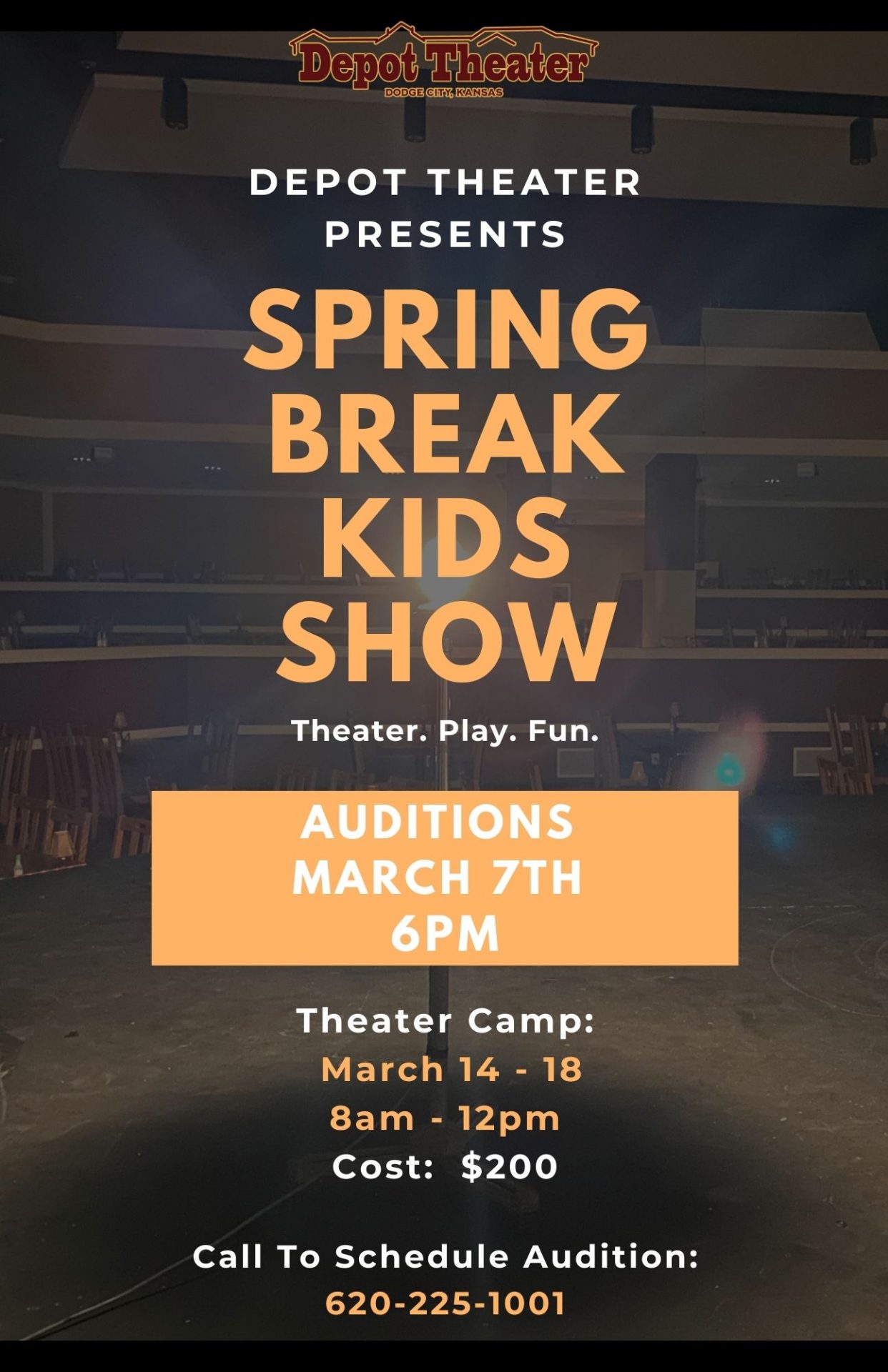 Announcing our Youth Theater Spring Break Show and Camp:
Theater is a great opportunity for kids of all ages to learn and build communication and creative skills while having as much fun as possible. Our goal at The Depot is to provide a safe and accepting space for students to explore their creativity and empower them to express themselves. Our hope is that all students will gain self-confidence and learn valuable skills that will benefit them in future on stage or off.
The Depot Theater is excited to host a camp for students from kindergarten to high school who want to come and be a part of an all youth production. We will hold auditions for the production on MARCH 7th and 8th at 6pm. The camp will be held from Monday, March 14th through Friday, March 18th. Monday through Thursday camp will be 8am to 12pm. We will play theater games, learn performance techniques, and rehearse for the show. On Friday, the students will prepare for the public performance from 8am to 5pm. There will be a free performance for friends and family Friday evening at 6pm to see all the hard work the students were able to accomplish. Camp cost: $200.
Call our offices to set up an audition and to get more information: 620-225-1001