The Jungle Book
March 25, 2022

-

April 11, 2022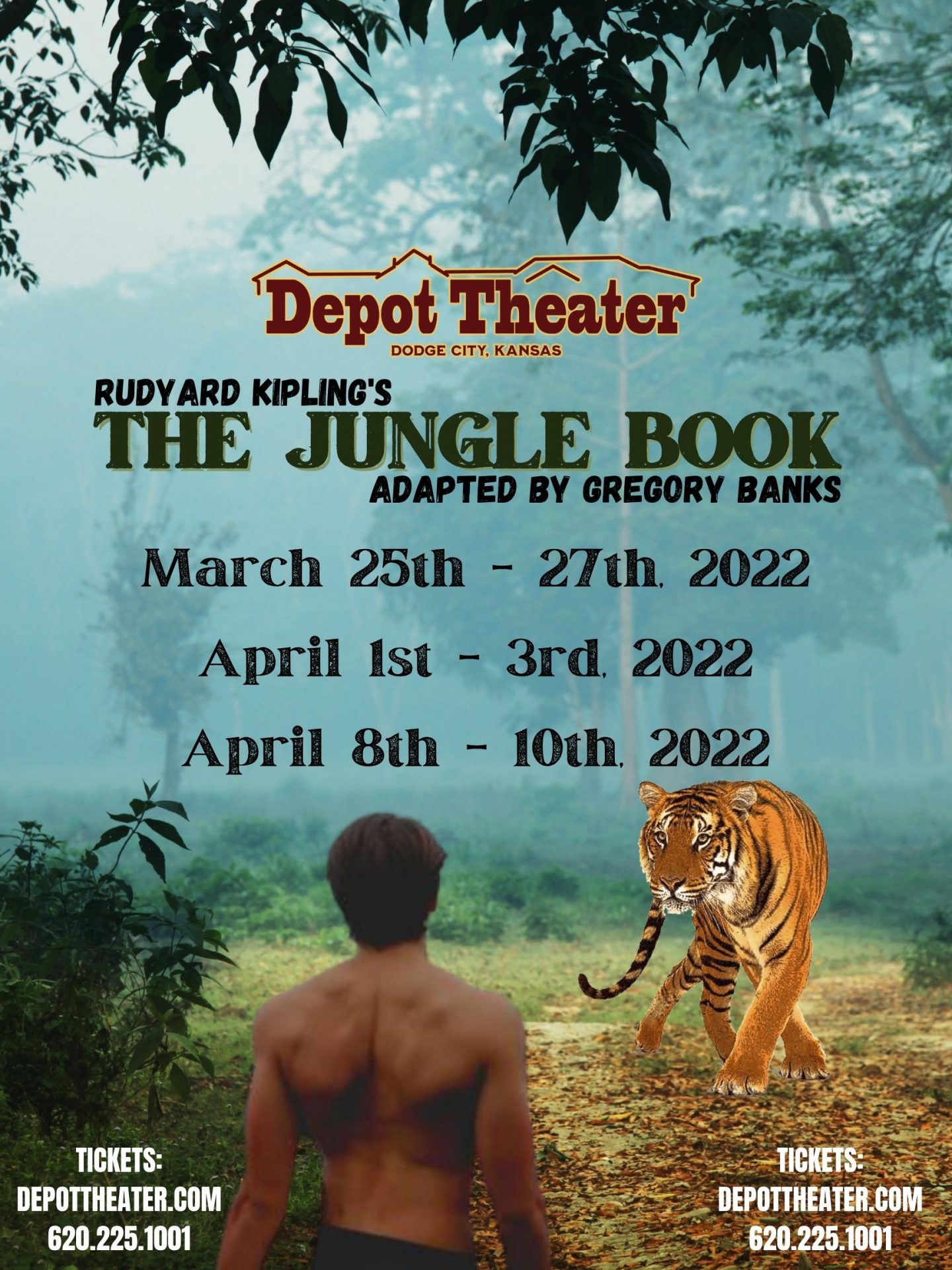 Mowgli is rambunctious and curious, scrappy and silly. Sound like a kid you know? This new adaptation of the beloved Rudyard Kipling story finds a child lost in the Indian jungle, where he is adopted by Baloo the Bear, Bagheera the panther, and all the beasts who call the mysterious wilderness home. This fast-paced retelling keeps you perched on the edge of your seat as young Mowgli comes face-to-face with sneaky monkeys, noisy vultures and his mortal enemy: the tiger, Shere Khan.
Come enjoy pre-show games and fun in a jungle themed carnival atmosphere for everyone in the family. With specialty drinks and snacks for kids. Featuring a special cocktail "Tiger's Blood" for the adults. Dinner available for Friday and Saturday performances. Concessions and beverages available during all performances. Show only tickets available for all performances.
Performances:
March 25 – 27th
April 1st – 3rd
April 8th – 10th
Coming from out of town? Save 15% at Hampton Inn & Suites. Use this link: Hampton & Depot Partners or call (620) 225 – 0000 to book your room. Restrictions apply. Proof of ticket purchase required at time of check-in.