Almost, Maine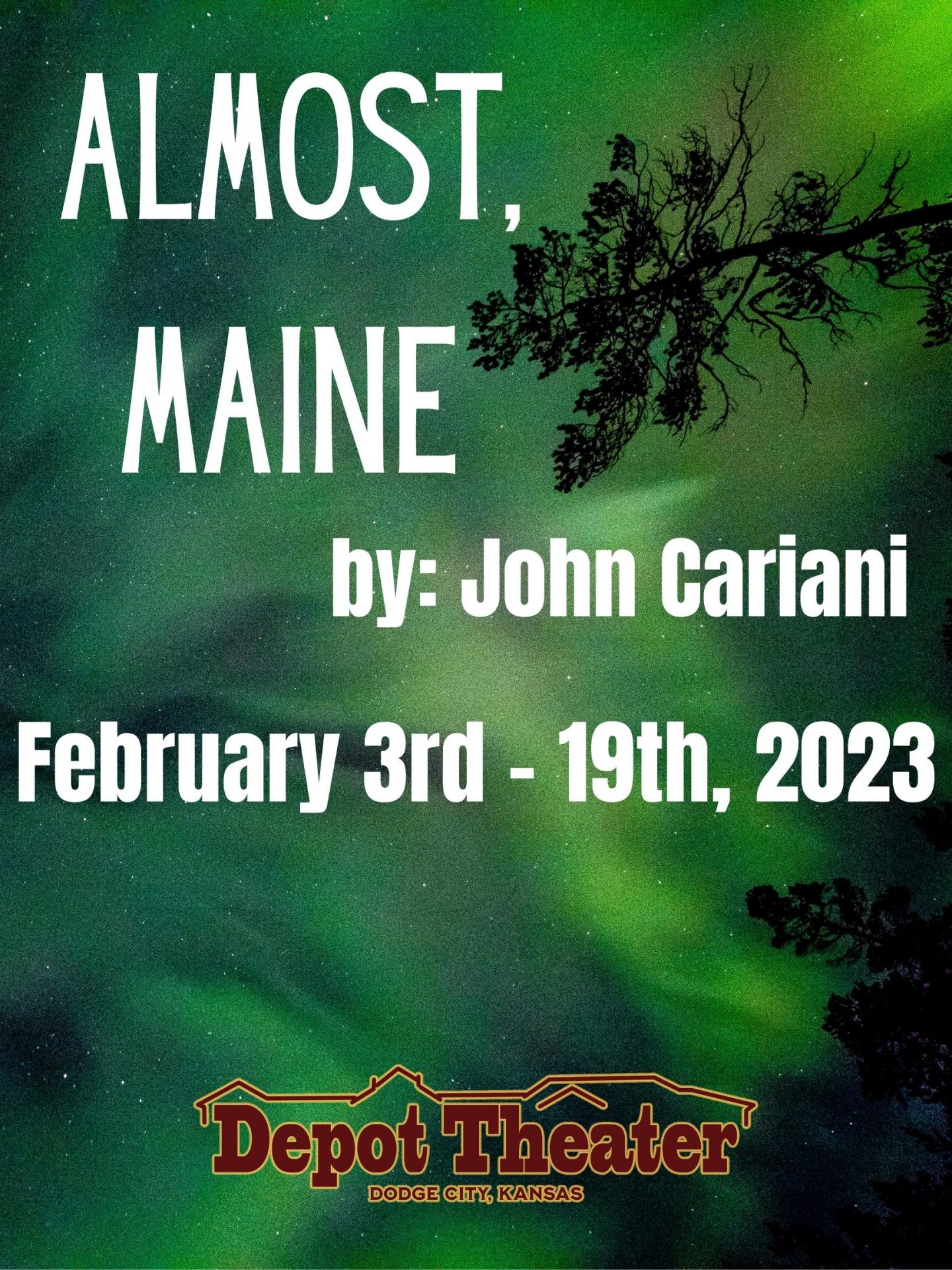 Welcome to Almost, Maine, a place that's so far north, it's almost not in the United States. One cold, clear, winter night, as the northern lights hover in the star-filled sky above, the residents of Almost, Maine find themselves falling in and out of love in unexpected and hilarious ways. Knees are bruised. Hearts are broken. But the bruises heal, and the hearts mend – almost – in this delightful midwinter night's dream.
Friday/Saturday | Doors Open: 5:30pm | Seat/serve: 6:15pm | Show Time: 7:30ppm
Dining Room Menu – Catered by Great Western Dining
Starter:
Chocolate covered Strawberries.
Entrée:
Lasagna- Green Beans- Texas toast- Salad
Dessert:
Red velvet cake
Drinks:
Coffee/tea/water. Bar drinks can be purchased at the bar.
Northern Lights Cocktail (Boot Hill Distillery Specialty Drink)
Gin, Simple Syrup, Lemon Juice, Cranberry Juice, Sparkling Wine