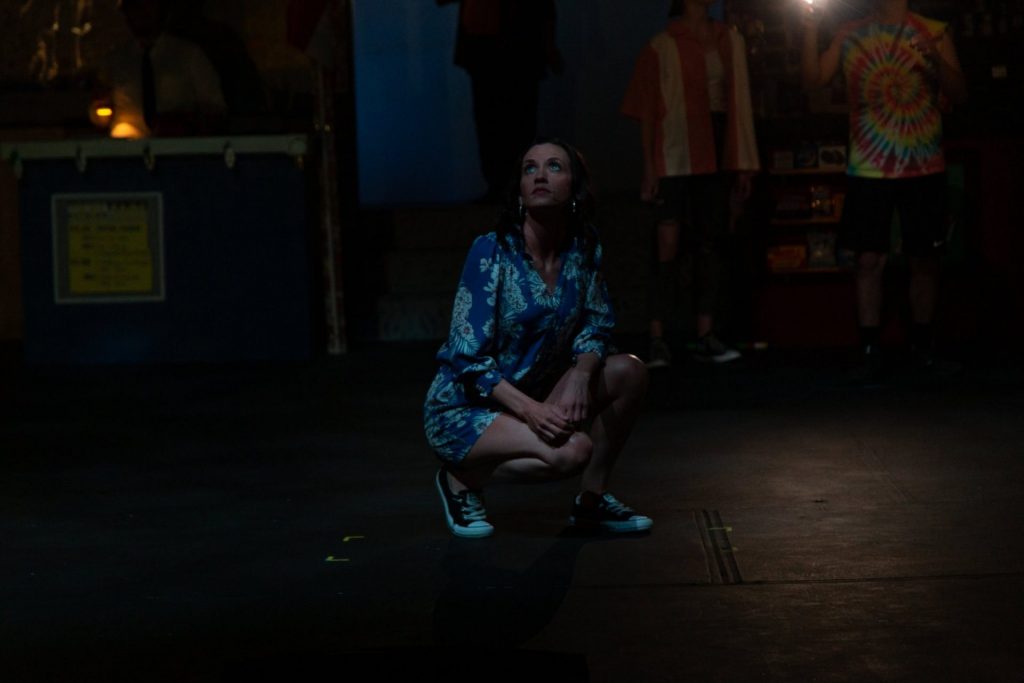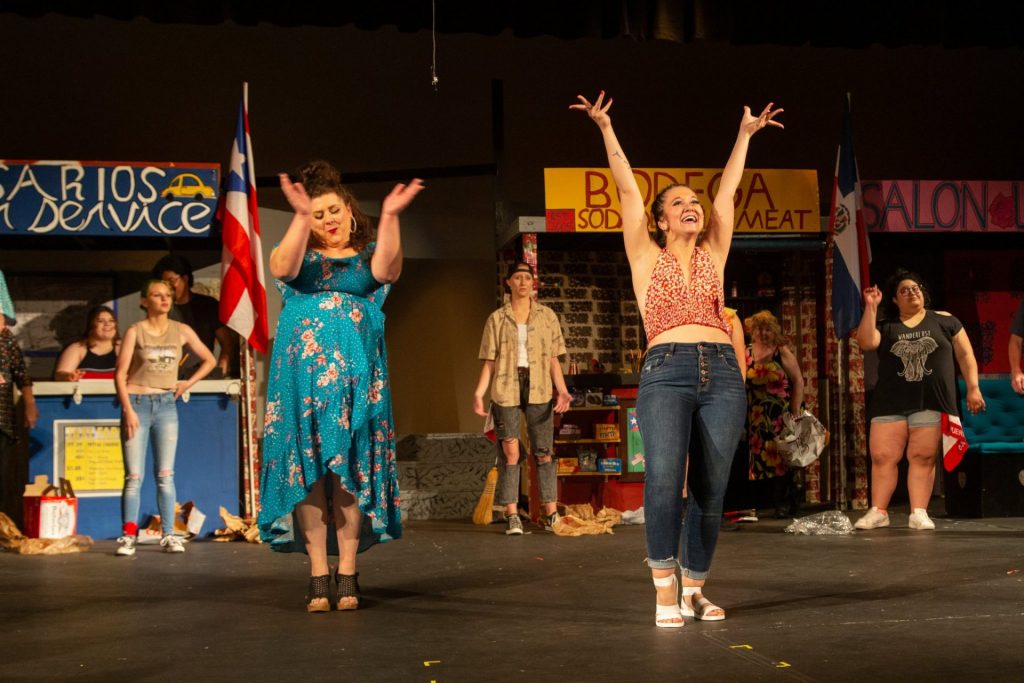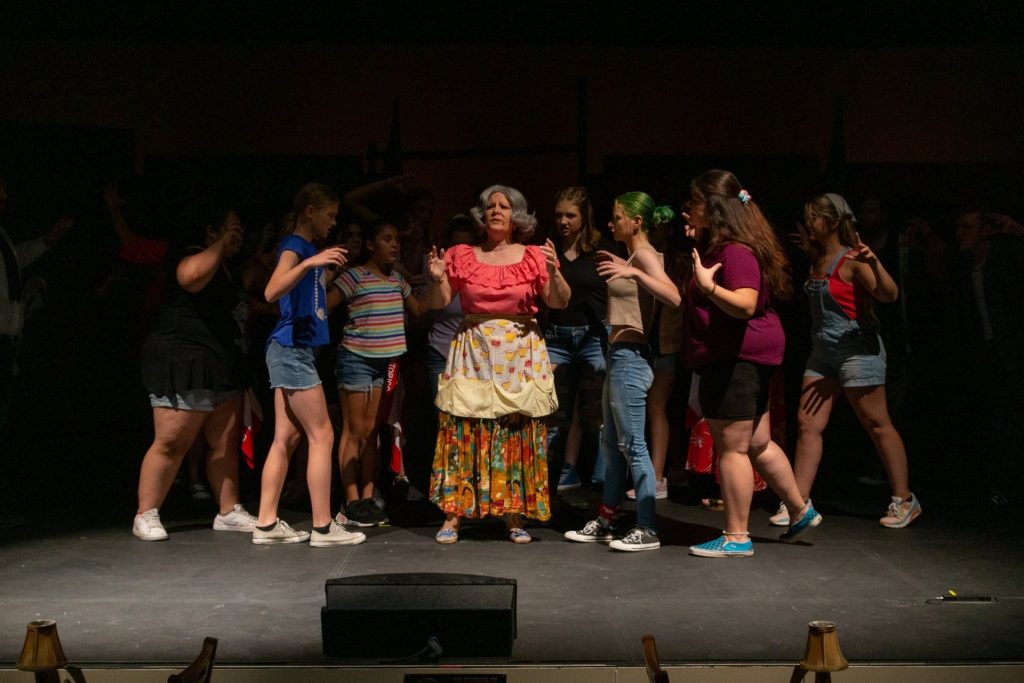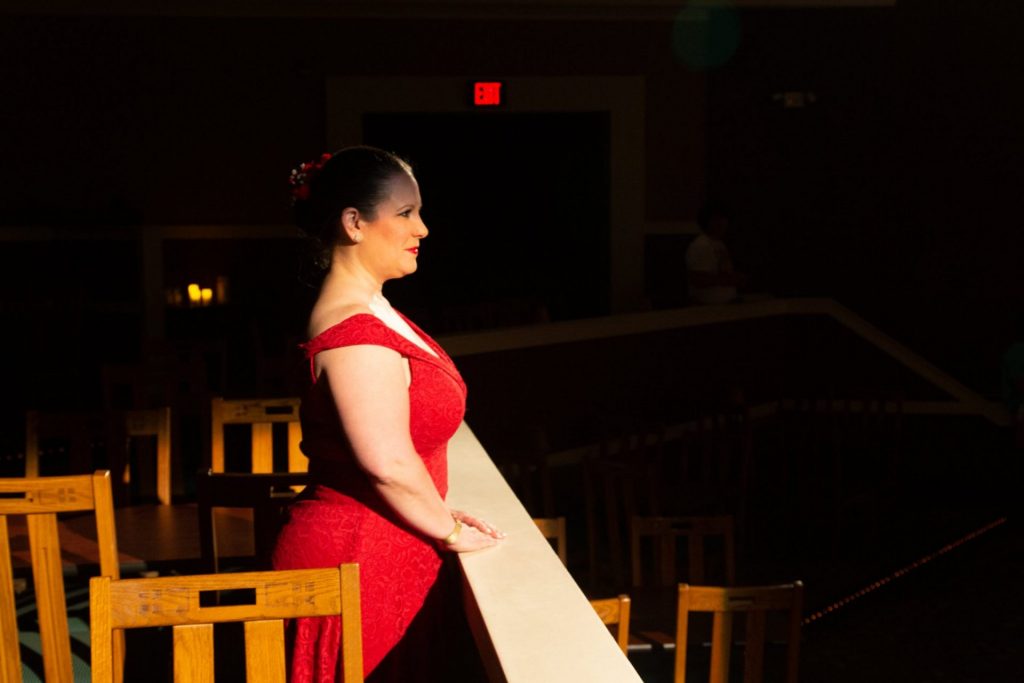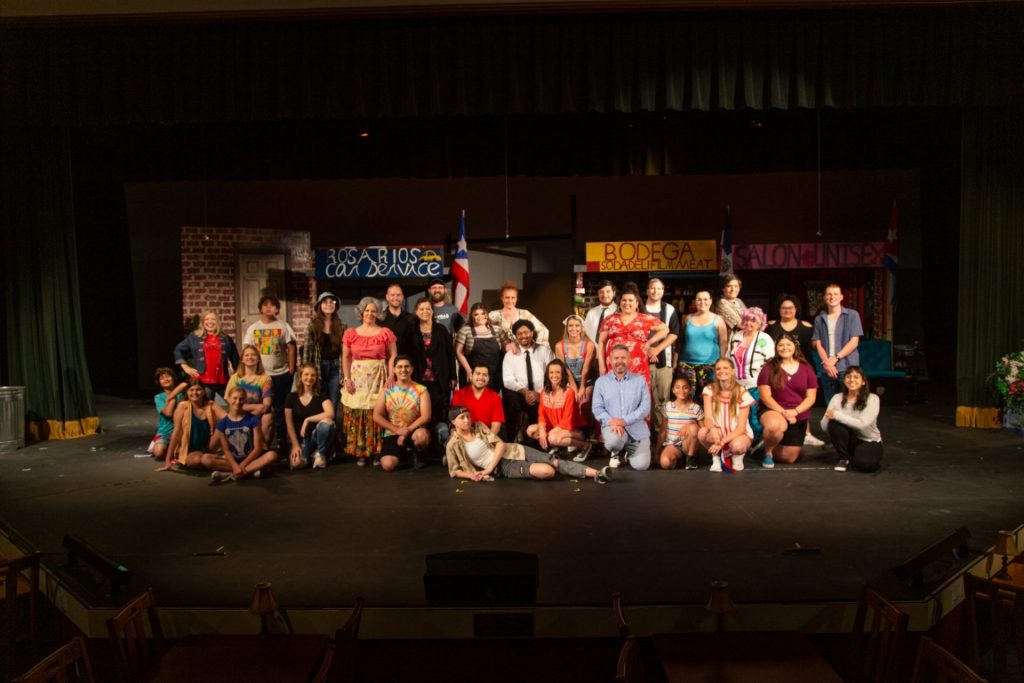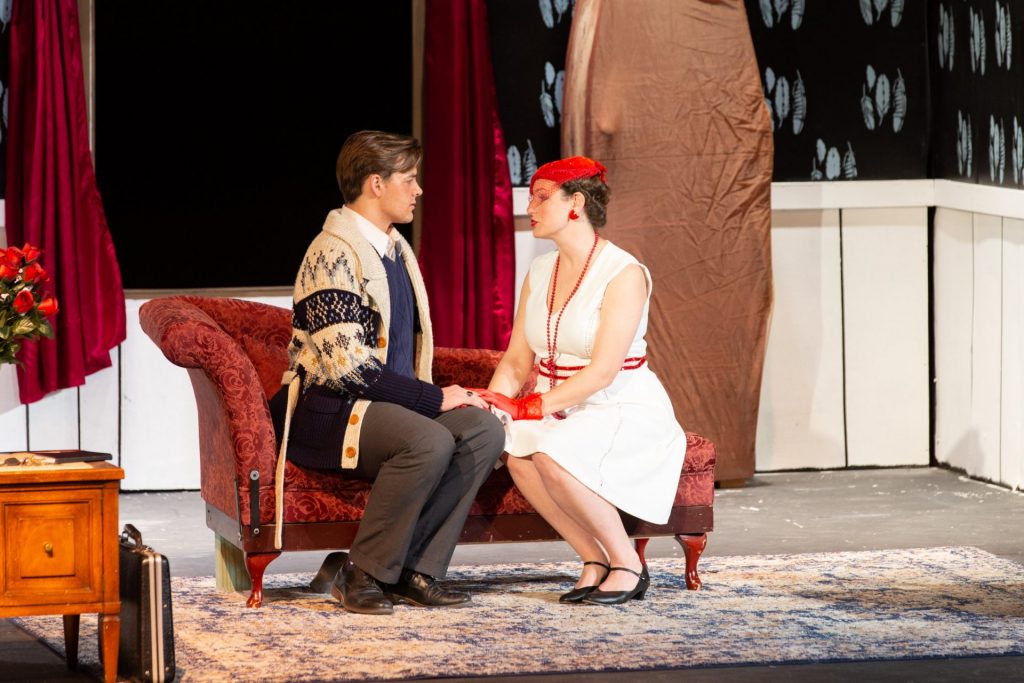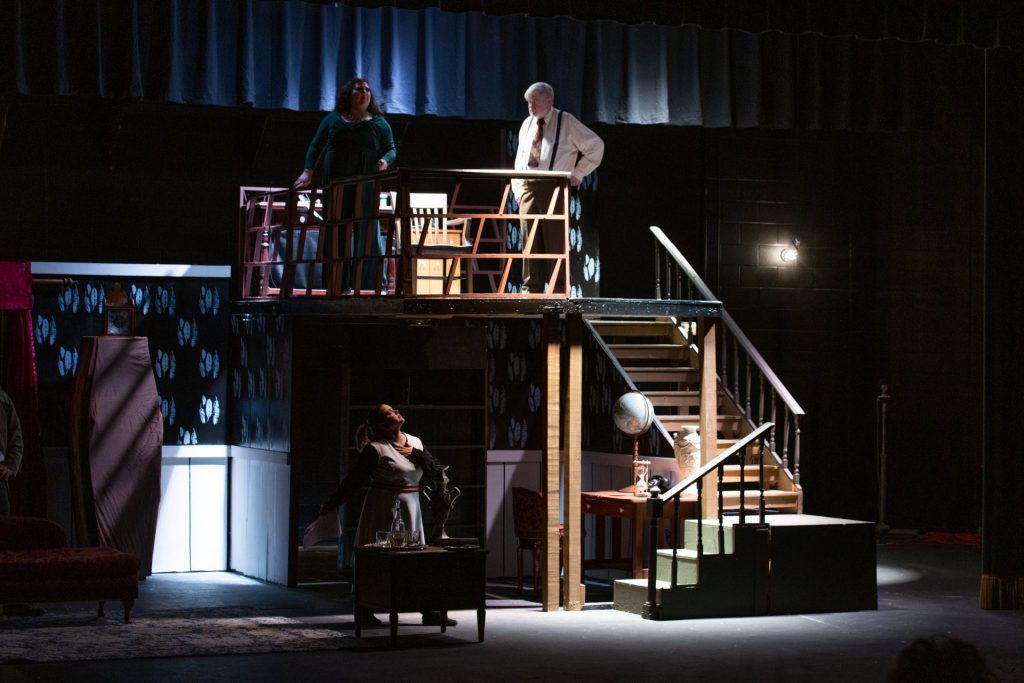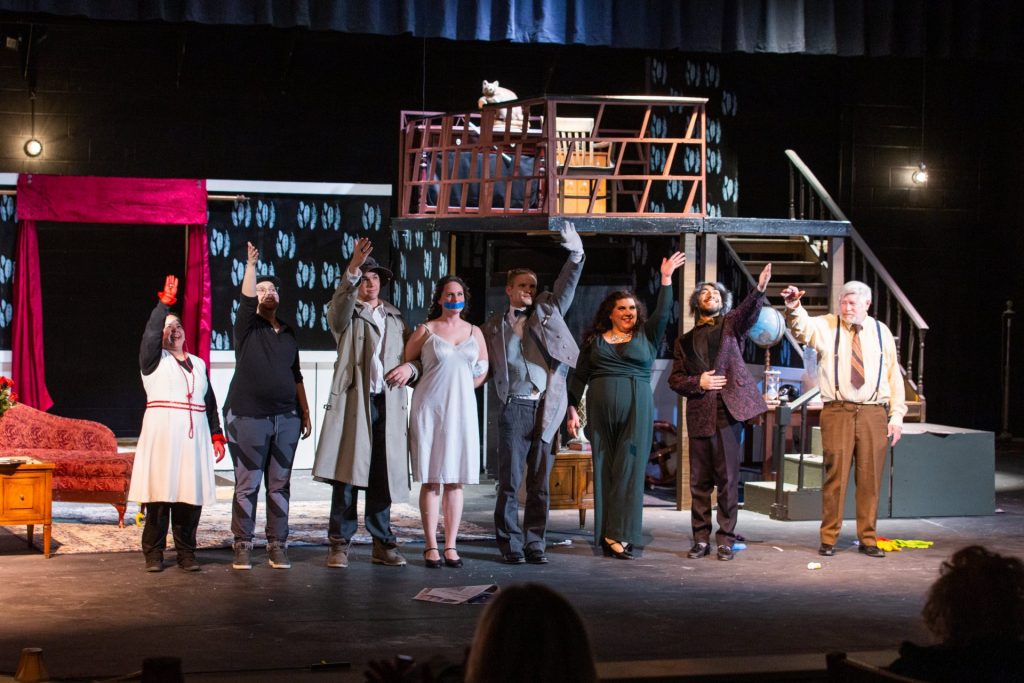 Dodge City's First and Only Dinner Theater
Dodge City's Depot Theater has been entertaining locals and visitors alike since it was first founded in 1984. Today, it is located in the historic Santa Fe Depot and the Harvey Hotel, which was originally built in 1898 by the Atchison, Topeka and Santa Fe Railway.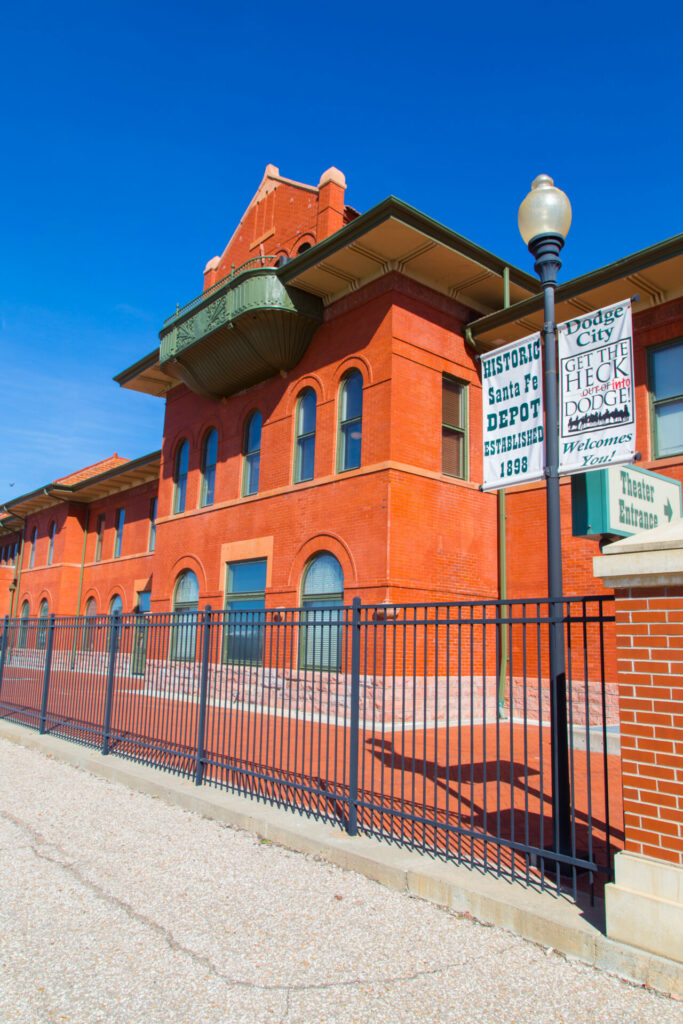 The mission of the Depot Theater is to provide and fill space for theatre, performance arts, and education to enhance the quality of life for our diverse community. Buy a ticket for a meal and a show, volunteer to work behind the curtain, or audition to take the stage! We've got so many opportunities for participation—now we just need you. Join us!
Upcoming Events
MisCast Cabaret 2022
Actors all have those roles they love, but will never have the chance to perform onstage – whether because they are of a different gender, age, race, or have different physical characteristics. It doesn't mean they haven't dreamed of what it would be like to get a crack at it – just once! Well, here's your chance to hear them present the dream roles they will never perform in a staged production! MisCast Cabaret is a three-performance event featuring Depot Theater talent performing songs from roles, in which, they would never be cast. Changing the roles can alter the dynamic or meaning of a song, which creates a new perspective for the audience. The results are sometimes thought-provoking and often hilarious.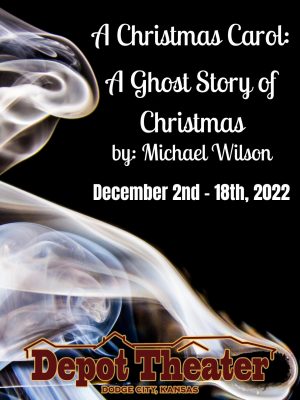 A Christmas Carol: A Ghost Story of Christmas
This theatrical and spirited version of A Christmas Carol puts the phantasmagoric qualities of Charles Dickens' classic tale centerstage. A swirling, dancing ensemble of ghosts that weave through this uplifting holiday story of redemption, magic and hope.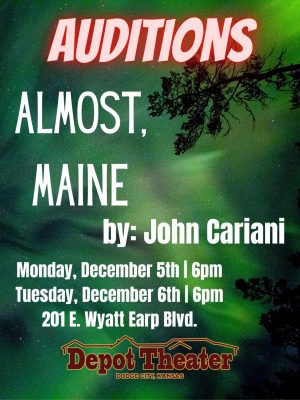 Almost, Maine Auditions
Auditions for "Almost, Maine" Monday, December 5th at 6pm Tuesday, December 6th th at 6pm Please contact Artistic Director, Jon Montgomery, with any questions or to schedule an alternate audition time. artisticdirector@depottheater.com 620.225.1001.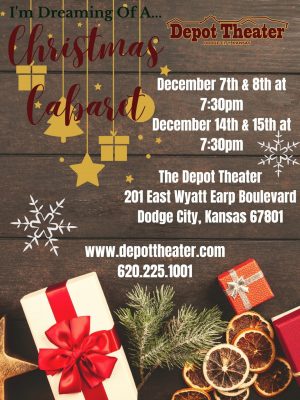 Christmas Cabaret
Join us at the Depot Theater as our special guests entertain with an uplifting and family-friendly Christmas Cabaret! A stellar selection of Dodge City's finest performers will delight audiences with holiday favorites, laughter and holiday joy. Our Christmas Cabaret in our intimate setting will remind you of the true meaning of the season with an evening spent relaxing with friends, enjoying a drink or two, and listening to your favorite holiday songs. Our full bar will be available, featuring a signature holiday drink.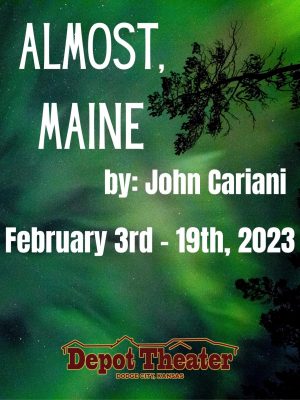 February 3, 2023
-
February 19, 2023
Almost, Maine
Welcome to Almost, Maine, a place that's so far north, it's almost not in the United States. One cold, clear, winter night, as the northern lights hover in the star-filled sky above, the residents of Almost, Maine find themselves falling in and out of love in unexpected and hilarious ways. Knees are bruised. Hearts are broken. But the bruises heal, and the hearts mend - almost - in this delightful midwinter night's dream.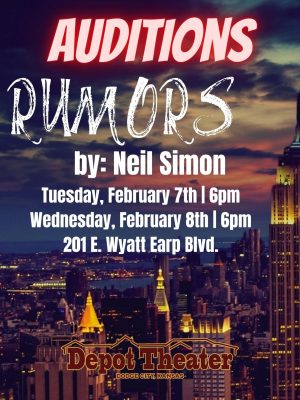 February 7, 2023
-
February 8, 2023
Rumors Auditions
Auditions for "Rumors" Tuesday, February 7th at 6pm Wednesday, February 8th at 6pm Please contact Artistic Director, Jon Montgomery, with any questions or to schedule an alternate audition time. artisticdirector@depottheater.com 620.225.1001.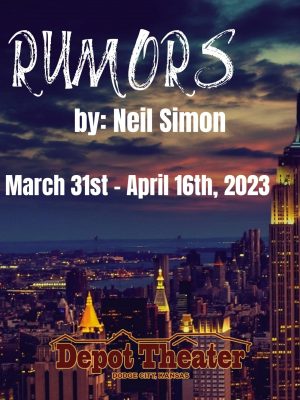 March 31, 2023
-
April 16, 2023
Rumors
At a large, tastefully-appointed Sneden's Landing townhouse, the Deputy Mayor of New York has just shot himself. Four couples are about to experience a severe attack of Farce. Gathering for their tenth wedding anniversary, the host lies bleeding in the other room, and his wife is nowhere in sight. His lawyer, Ken, and wife, Chris, must get "the story" straight before the other guests arrive. As the confusions and miscommunications mount, the evening spins off into classic farcical hilarity.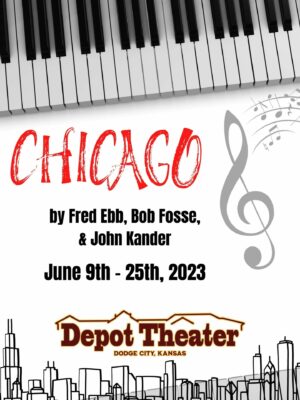 June 9, 2023 @ 7:30 pm
-
June 25, 2023 @ 7:30 pm
Chicago
"Chicago" is set in 1920s Chicago and based on real-life murders and trials. It follows Roxie Hart, a wannabe vaudevillian star who murders her lover and is arrested, despite her attempts to convince her pushover husband, Amos, to lie for her. In the Cook County Jail, Roxie meets her hero, the famed double-murderess and nightclub performer, Velma Kelly. When both acquire the same lawyer, the greedy superstar, Billy Flynn, tensions come to a head as they vie for the spotlight - though instead of onstage, they're mugging for the flashbulb of the newspaper reporters. With catchy music and timeless lyrics by John Kander and Fred Ebb, and a funny, intelligent, and utterly engaging book by Kander and Bob Fosse, "Chicago" is a musical spectacular that is as addictive as gossip rags and as unforgettable as any trial of the century.