A Christmas Carol: A Ghost Story of Christmas
December 2, 2022

-

December 18, 2022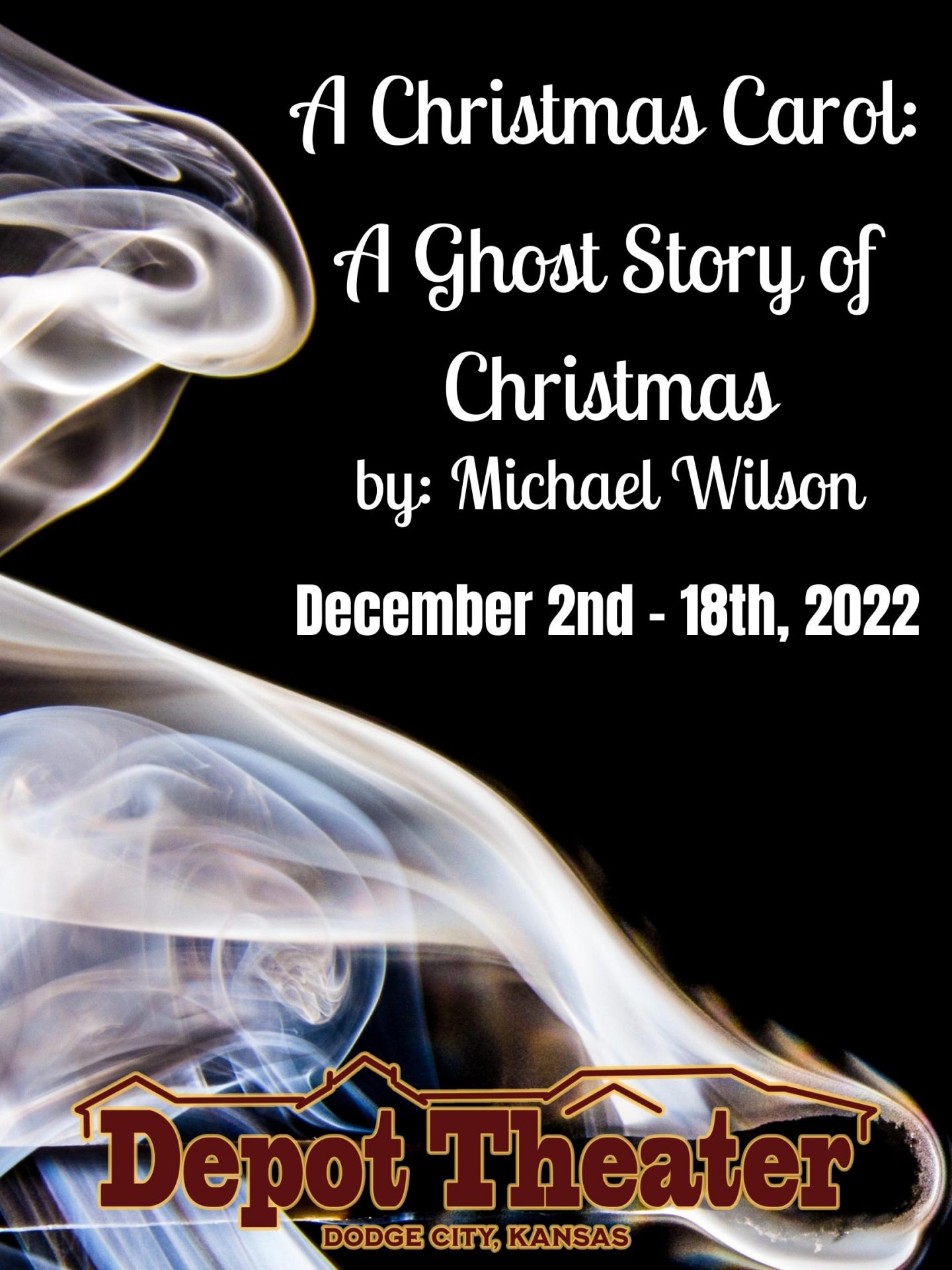 This theatrical and spirited version of A Christmas Carol puts the phantasmagoric qualities of Charles Dickens' classic tale center stage. A swirling, dancing chorus of ghosts that weave through this uplifting holiday story of redemption, magic and hope.
December 2 – 18, 2022
CAST: Bob Cratchit/Dick Wilklins – Bradley Lies, Ebenezer Scrooge – Kyle Hager, Mrs. Dilber/Jacob Marley – Dale Kesterson, Stage Manager/Fred/Ole Joe/Undertaker – Roger Brush, First Solicitor/Boy Scrooge/Urchin – Gabriel Peters, Second Solicitor/Mr. Topper/Young Scrooge – Skyler Giessel, Bettye Pigeon/Doll Vendor/Christmas Past – Natalie Peters, Bert/Fruit & Cider Vendor/Christmas Present – Cary Droste, Mr. Marvel/Watchworks Vendor/Christmas Future – Clark Burgert, Mrs. Cratchit/Fred's Sister-In-Law – Mellisa Bosley, Fred's Wife/Rich Lady/Beggar Woman – Ace Doussa, Belle/Fan/Martha Cratchit – Addison Heeke, Tiny Tim/Want – Ezra Stammer, Belinda Cratchit/School Child #3/Urchin – Ava Rose Cardenas, Peter Cratchit/School Child #2/Turkey Boy/Urchin – Oscar Calvillo, School Child #1/Child/Urchin – Emma Fant, Ignorance/Urchin – Lilly McCluskey, Urchin/Ghostlyl Apparition – Jentrie Kelley
CREW: Guest Director – Phil Hoke, Assistant Director – Bradley J. Lies, Choreographer – Nikki Salem, Set Design – Dakota Barbee, Costume Design – Dee Dee Miller, Lighting and Sound Design – Phil Hoke, Stage Manger – Roger Brush, Technical Director – Dakota Barbee, Carpenters – Dakota Barbee and Kurt Kirmer, Properties – Dakota Barbee, Susie Burgert, Cary Droste, Dale Kesterson, Lightboard Operator – Ruby Quezada, Photographer – Joshua Roesener
MENU: Leafy green salad with viniagrette, dinner roll with butter, baked ham, whipped sweet potatoes, stuffing, cherry cobbler with whipped cream.  Catering by Great Western Dining.