Arsenic and Old Lace
April 10, 2015

-

April 25, 2015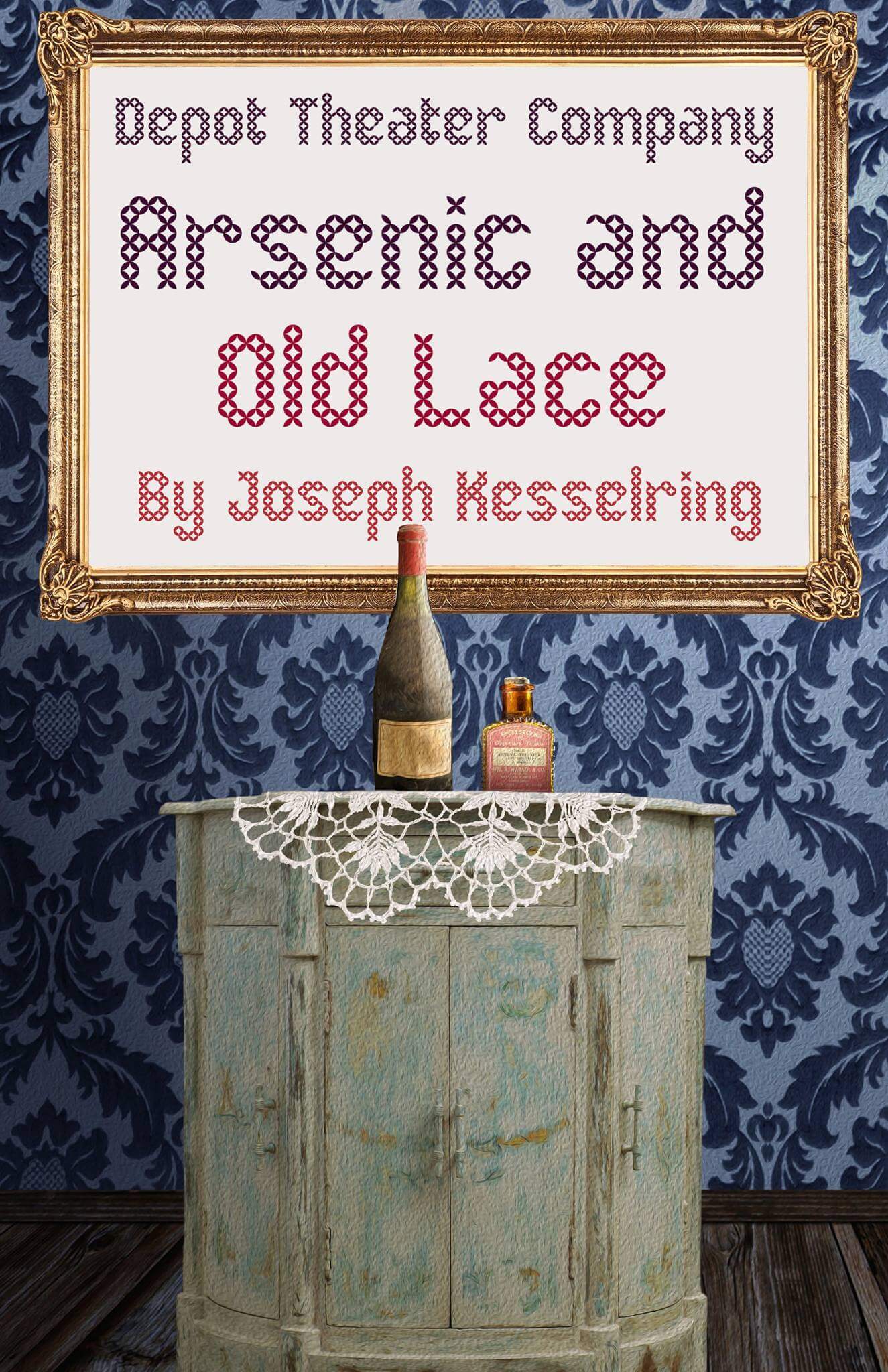 We meet the charming and innocent ladies who populate their cellar with the remains of socially and religiously "acceptable" roomers; the antics of their nephew who thinks he is Teddy Roosevelt; and the activities of the other nephew — these require no further description or amplification here.
PERFORMANCE DATES: April 10-25, 2015
CAST: Abby Brewster – Eve Wayman, Rev. Dr. Harper/Mr. Witherspoon – Keith A. Tallent, Teddy Brewster – Kyle J. Hager, Officer Brophy – Lee Harlan, Officer Klein – Miguel Coca, Martha Brewster – Alicia Ocker Thompson, Elaine Harper – Rachel Turner, Mortimer Brewster – Lee Griffth, Mr. Gibbs/Lt. Rooney – Ron Albrecht, Jonathan Brewster – Cary W. Droste, Dr. Einstien – Mark A. Vierthaler, Officer O'Hara – Bradley J. Lies, Dead Body – Zane Hager
CREW: Director – Gayla Kirmer, Stage Manager – Niki Thomas, Costume Design – Mary Davis and Jolene Brauer, Light Design – Jennifer Vierthaler, Sound Design – Kyle Tallent and Don Steele, Light Board Operator/Sound Board Operator – LeAndra Thomas, Scenic Design – Gayla Kirmer, Becca Stateler, Terry Webb, Micki Webb, Brennan Slaton, John Thomas, Zach Swenson, Nicole Swenson, Niki, Thomas, Eve Wyman, Andy Sanchez
MENU: Pasta salad, smoked pork tenderloin, au gratin potatoes, vegetable medley, dinner roll, brownie with ice cream.  Catering provided by Nicole Swenson, Sherri Merica, Terry Webb, Micki Webb.
---
Gallery