Leonard Rodenbur
Treasurer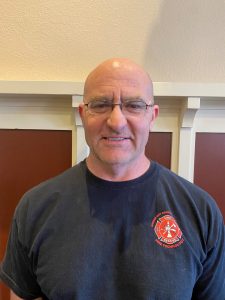 Leonard has instructed students from grades 7 through college level across southwest Kansas for 34 years. He retired from teaching in 2020 and started a lawn care business in Garden City and has fourteen apartment complexes thathe takes care of now.
Leonard's family includes his wife Gayla, who works at Dodge City Community College. Their son Ryan lives in Nebraska and works for General Electric. Their daughter Raelynn is a Dosimetrist in Midland, Texas and their daughter Rheann is student at University of Nebraska-Kearney majoring in theatre.
Leonard has been the current mayor of the small town of Ingalls for the past 6 years and has been the Ingalls Recreation President for the past 15 years.
Leonard's wife and he opened Garden City Gymnastics in Garden City 15 years ago. They started out in a small building with a few students and over the years they grew . After moving to a larger building and quickly outgrowing that one, they teamed up with Garden City Recreation and were able to find a new building. Through donations, grants and other efforts this ventture became the O'Brate Gymnastics Center which is now operated by Garden City Recreation and the City of Garden City. Gayla and Leonard have retired from the gym but still help out as needed.
Leonard and Gayla are looking forward to full retirement, getting in their RV, visiting our children, and relaxing.