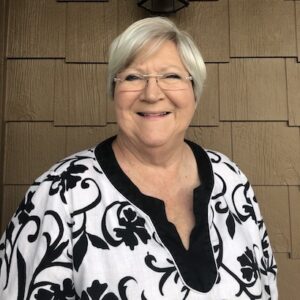 I was born and raised in Emporia, so you might know that I hold several masters in educational administration and school counseling which led to a lifelong career in Kansas and Florida. I raised three children in Kansas (two born in Dodge City) living in Cimarron, Emporia, Oakley, and Leavenworth before moving to Florida where I began my second career while I lived with my aging parents.
Eventually, I moved to Colorado where several of my kids and grandkids lived. You can imagine, then, how surprised I was to find myself moving back to southwest Kansas to be near kids and grandkids. One of the things I've always loved about Kansas is the fact that friends are friends – for life! I'd barely unpacked my things before one of my friends asked me to volunteer to help with the Depot Theater and specifically to help develop a short play festival.
It's been a great way to get reintroduced to southwest Kansas and I'm very excited about helping develop programs for school kids and getting to meet other volunteers back stage and in the front of the house.
Volunteering has always been important to me. I had family members involved in theater, so I come by my appreciation for the importance of resources like the Depot Theater naturally. I've been involved in service clubs, fundraising and education for the American Cancer Society. Over the past two years, I've helped host a women's conference in Puerto Rico and helped build a chapel in the village of Papaya in Luzon, Phillippines.
As a retired educator and school counselor, I am dedicated to the mission of the Depot Theater. There is ample research regarding the importance of theater and arts in education and especially in these challenging times, We know that theater can provide a safe place for students to be themselves, explore relationships, develop compassion and experience the satisfaction of collaborating on projects. I hope to meet you soon – and don't forget to check out our 15 Tens – A Short Play Festival.