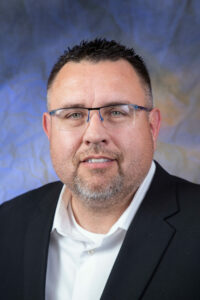 Ryan Ausmus is the Assistant Executive Director for the Community Foundation of
Southwest Kansas. Prior to joining the Community Foundation, Ryan spent twelve years
working for Dodge City Community College as an administrator serving as the Dean of
Workforce Development. In addition to his work at the Foundation, he also serves as
the Pastor for the First presbyterian Church of Dodge City.

Ausmus graduated from Calvary Bible College with a Bachelor of Science degree, holds
an M.B.A from Friends University, and is a graduate of the 21st Century Leadership
Program through the Dodge City Area Chamber of Commerce. Ryan currently serves
on the USD 443 Board of Education, as well as a number of other boards at both the
local and state levels.

Ryan is excited about the opportunity to serve the Depot and its patrons.