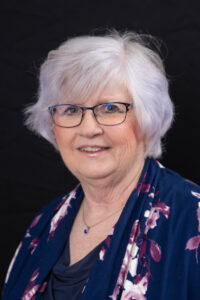 I'm no stranger to the stage or to performing having spent much of my life with music and in front of an audience. I moved to Dodge from Hutchinson in July of 1997 when I became principal at Wilroads Gardens Elementary School. I became an Assistant Director of Special Education with SKACD 613 in 1999, a position from which I retired in 2016.
I grew up in Missouri, but began my Kansas life after graduating from Pittsburg State University with a Bachelor Of Music Education, starting my teaching career in Southeast Kansas teaching K-8 Vocal and Instrumental music. I taught K-12 Vocal and Instrumental Music in Hutchinson. During those years, I earned a Masters in Educational Psychology with emphasis on Learning Disabilities and Behavior Disorders. These and the other degrees I earned illustrate and emphasize my belief in the importance of education.
I retired in August 2016, but continue to be active in my church where I serve as the Sanctuary Choir Director when I'm not teaching private music lessons. My two married children and six grandchildren are important to me. My son is a graduate of West Point Military Academy and is currently still serving. His wife is employed with the NSA. My daughter graduated from Winfield College and teaches elementary Pre-K-5 vocal music. Her husband is a Professor of Music Theory in Oklahoma.
I am absolutely no stranger to the Arts. In addition to my music experience, I come to the board with theater experience. While not only performing with orchestras for high school, college, and community theaters, I also served on the board of The Kansas Youth Choir and performed with the Hutchinson Family Children's Theater as well as with the orchestra for The Depot Theater. And when I'm not in the orchestra pit, I am ushering, in the kitchen, or helping with the Haunted House.
I am a firm believer in the importance of Arts in every community. I was a single parent which had its challenges. The time I spent taking my children to the Symphony Concerts while I was on stage performing, encouraging them to participate in the Kansas Boys Choir and Girls Choir, and being a part of the Family Children's Theater, helped them to be the well-rounded adults they are today.
Participating in the Arts helps teach discipline and instill a sense of belonging to something bigger than oneself as well as learning how to work with others. The Depot Theater has been an important presence in the Community and needs to continue that presence as well as grow and expand. I look forward to serving on the Board of Directors for the Depot Theater and pray I can help the theater in its continued growing and improving.