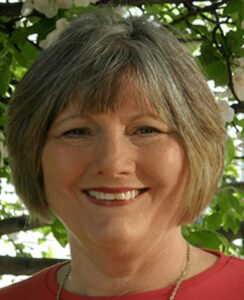 I believe that the key to life and work in the 21st Century will be constant, conscious adaptation to constructive change. Those who avidly seek out and seize novel possibilities in the seas of change will thrive. I came onto the Depot Theater's board at a time of great change and it is my privilege to grow along side of the many supporters of this icon of Dodge City, the Depot Theater.
I was born in Dodge City with a deep appreciation of the heritage and traditions of the Old West – self-reliance and individualism as well as the Midwestern principle of ethics and family values.
My career has been in education, and my love has been working with diverse audiences and cultures encouraging and coaching, motivating and leading by example. I do have degrees from the University of Kansas and from Newman University, but I find that it is through the privilege of community as well as opportunities for world travel that taught me as much in life.
I have been very impressed with a growing level of inclusion in all aspects of the Depot Theater. The recently acquired equipment that will make Spanish language translation possible is particularly exciting to me. Author Rea Dennis quoted Wanyubi Marika in an article Your Story, My Story, Our Story: Playback Theatre, Cultural Production and an Ethics of Listening who said, "We pass our culture and lore on through talking, through talking and the stories we tell through our bark paintings, and our performance, our song and dance performance. A combination of all three together." (2003)
I have long been an audience member and supporter of the Depot Theater. It is my great honor to share my experiences as a board member and to continue my commitment to opening the doors of the Depot Theater to all members of our regional community. I hope to hear more of your story, share my story and to learning our story.