Barb Straight
Board Member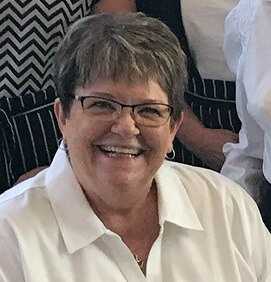 I taught in the USD 443 system for 36 years before retiring. My husband M.J. and I had four sons and while we were really busy with family and careers, we were both avid volunteers at the theater. We saw our first show when the Repertory Company was performing at Boot Hill. We became season ticket holders and I think we may not have missed a show until M.J. died in 2017.
My first formal volunteer stint began when we were performing in the Homestead. I have worked in the kitchen and the ticket office, have worked as a server for shows and events and as house manager. Recently, I've worked in the office and have gotten to know another side of the theater. One of the highlights of my volunteering was researching Depot history including Fred Harvey and his Harvey girls. I love giving guided tours and showing off what has to be the most historic and beautiful buildings in Dodge City. And Fred Harvey! When my husband was living, he helped serve special events, tended bar, and was a mainstay building sets. He even had small parts in several plays.
If you ask me what work I'm most proud of, I'd have to say that I've loved serving as the President of the Depot Theater Guild. Our wonderful members sponsor the 5×5 Art Auction and an annual Holiday Table Event. Our goal is to support the arts and the Depot Theater with time, talent and money. As a board member representing the Guild as well as other patrons like me, I believe we are blessed to have the theater, the Company, the talent, the support and the commitment of cast, crew and patrons.
My commitment is to work as hard as I can to make certain that this theater provides quality performances and events for years to come.